Wow, talk about getting into the holiday spirit! We received more than 200 Christmas Card Contest entries. THANK YOU! And, oh, what fun we had seeing your creative work. It was a hard decision to choose a single winning design, but . . .
We have a winner!
Drumroll, please . . . Congratulations to Saraswat Kahali and your teacher Tracie Overdorff with Terrace Community Middle School in Tampa, FL. Your design will be used as the Pitsco Christmas greeting to customers, colleagues, and partners around the world.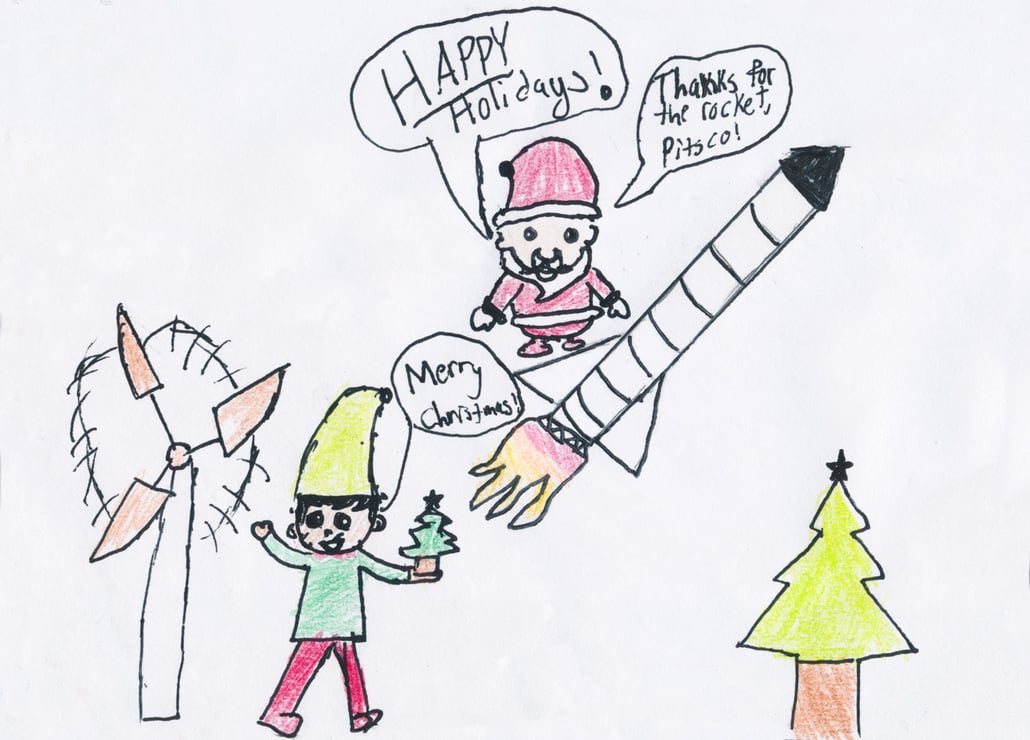 ---
Check Out the Honorable Mentions
These six designs were in the final running for the top design. They will be featured on the back of our official card.