Ho! Ho! WHOA! We received more than 700 submissions for our 2018 Christmas Card Contest. That's some serious holiday cheer!
THANK YOU for your enthusiasm and creativity. With so many entries, it was hard to choose a single design, but . . .
We have a winner!
Drumroll, please . . .
Congratulations to Iris Hicks and your teacher Alisa Hicks with Cache La Poudre Middle School in LaPorte, CO.
Your design will be the featured design on the official 2018 Pitsco Christmas card. Your greeting will bring cheer to our customers, colleagues, and partners worldwide.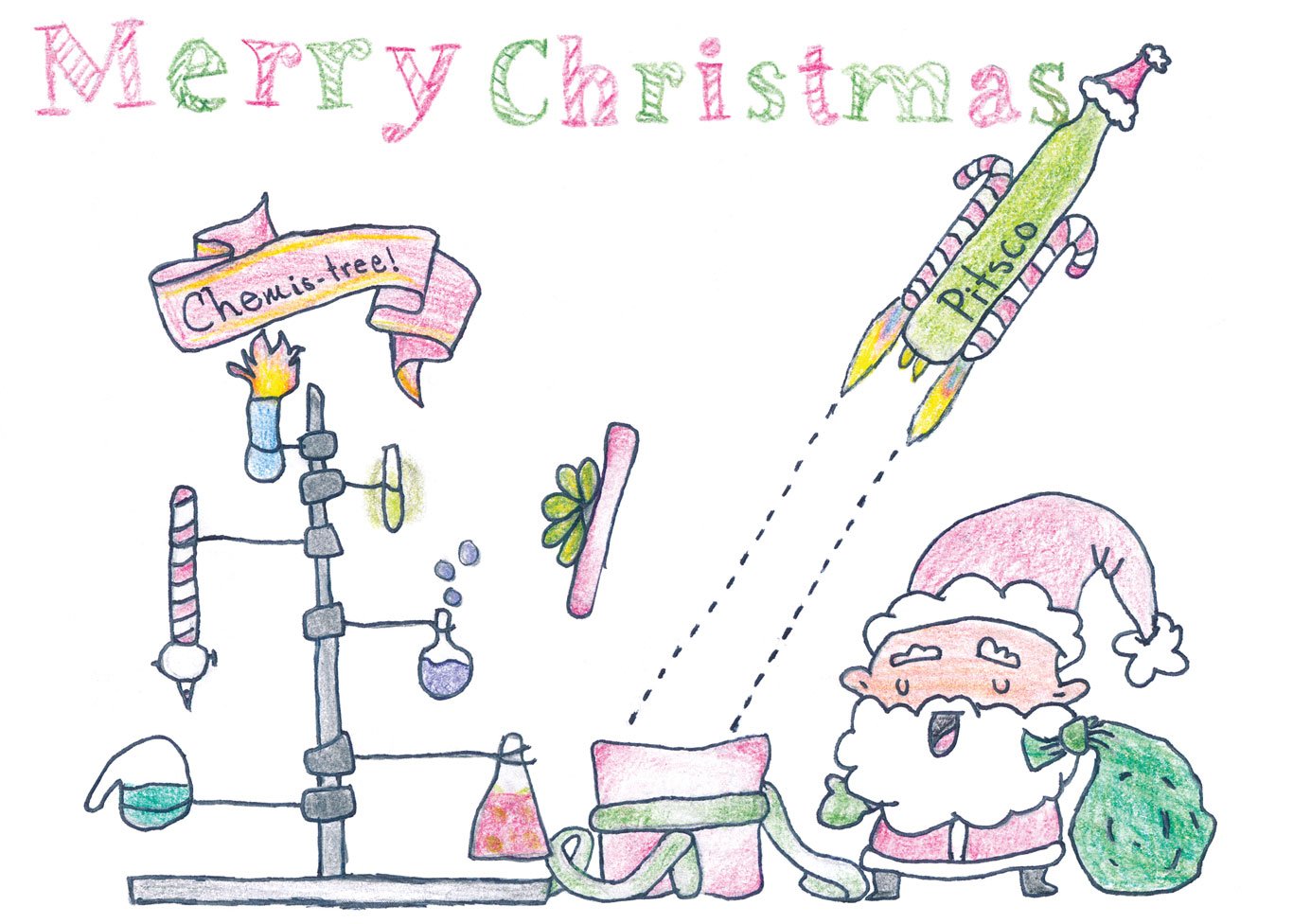 ---
Check Out the Honorable Mentions
We told you it was hard to select just one winning design. We have six wonderful, festive submissions that came close to the top spot. They will be featured on the back of our 2018 card.