Don't just build a robot, give it a PULSE!
It's PRIME time to go autonomous.



Introducing TETRIX® PULSE™, the only proprietary robotics controller created specifically for the TETRIX PRIME Building System.

PULSE is the heart and brain of PRIME robots and comes equipped with servo, motor, and sensor control built right in. Created upon Arduino architecture, PULSE uses the free TETRIX Ardublockly programming language and comes with comprehensive support materials to make getting started a snap.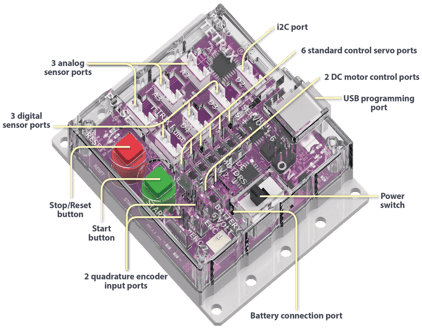 Simply add the PULSE controller to your existing PRIME investment and bring real-world coding to life in a heartbeat.